About Us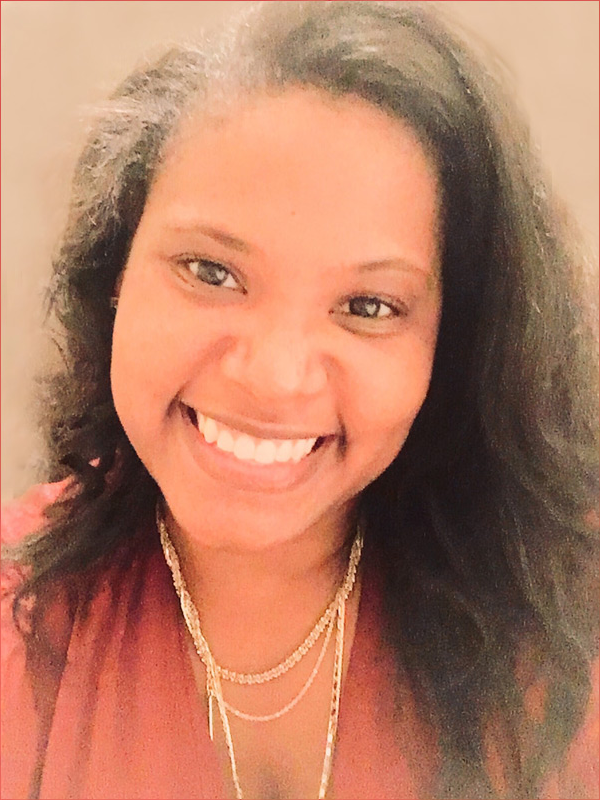 Dr. Anyaliese Hancock-Smith, the owner of Hancock-Smith Pediatric & Behavioral Health, LLC is a licensed clinical psychologist who specializes in pediatric and child/adolescent psychology.
She earned her Bachelor of Science degree in Psychology from Alcorn State University in Alcorn, Mississippi and received her Ph.D. in Clinical Psychology from Jackson State University in Jackson, Mississippi. She completed her APA-approved pre-doctoral internship at the Kennedy Krieger Institute at Johns Hopkins University School of Medicine and received specialized training in child and family therapy. She then completed her postdoctoral residency and fellowship at the University of Florida (UF) in the Division of Medical Psychology and Department of Psychiatry where she further developed her expertise in child and family therapy and obtained specialized training in the treatment of OCD, including Exposure and Response Prevention (ERP) therapy, as well as Parent-Child Interaction Therapy (PCIT). Dr. Hancock-Smith's graduate and postgraduate trainings occurred in a variety of settings, which included: medical centers, residential treatment programs, community mental health centers, university counseling centers, and private practice. All of her training experiences strongly emphasized multiculturally-informed, evidenced-based practice.
Following completion of postdoctoral fellowship, Dr. Hancock-Smith was hired as a Clinical Assistant Professor in the UF Department of Psychiatry. During her tenure at the university, she served as the director of the Inpatient Consultation-Liaison Service Program within the Division of Medical Psychology and Department of Psychiatry at UF Health Shands Psychiatric Hospital. Additionally, she served as a clinical supervisor for psychology and mental health counseling graduate students, postdoctoral psychology residents seeking licensure, and psychiatry residents and fellows seeking to enhance their therapeutic skills. Her tenure in the Department of Psychiatry ended in November 2018.
Dr. Hancock-Smith continued her time with the university, following departure from psychiatry, as an Adjunct Clinical Assistant Professor within UF Pediatrics. Her tenure within the department of Pediatrics began in 2015 and recently ended in May 2020. Dr. Hancock-Smith served as the co-founder and licensed psychologist of the UF Health Youth Gender Program. She enjoyed her time in academia and contributing to the field of psychology via this avenue.
Dr. Hancock-Smith is excited about serving her community in a more intimate way via private practice and fully embraces the opportunity to do so on a full-time basis.
Credentials and Certifications
License:
Psychologist, State of Florida (active) since 04/2015
Qualified Supervisor for Mental Health Counselor (MHC) Interns (active) since 04/2018
Certifications:
Certification as Psychologist, National Register Health Service (active) since 07/2015
Certification as a Parent-Child Interaction Therapist, PCIT International (active) since 01/2018
Professional Organizations
Dr. Hancock-Smith currently serves as the Past President of the North Central Chapter of the Florida Psychological Association (NCFPA). She has been a member of the American Psychological Association for 11 years.
Community Involvement
Dr. Hancock-Smith knows the value of community engagement. She is an active part of her community advocating for human rights of all kind. Much of her current humanitarian work centers on being an LGBTQ+ Advocate and Activist. See some of her roles in the community below.
Member, University of Florida LGBTQ+ Presidential Advisory Committee, Gainesville, FL (active)
Executive Member, Gainesville Equality Youth (active)
Committee Member, LGTBQ+ Child Welfare Task Force, Gainesville, FL (active)
Clinical Supervisor University of Florida Equal Access Clinic Free Therapy Night, Gainesville, FL (2015-04/2018)
Clinical Partner w/ Art for Autism Program University of Florida Departments of Psychiatry and CARD and Samuel P. Harn Museum of Art, Gainesville, FL
Community Camp Creator and Co-Director: Theater Connect Departments of Pediatrics and Arts in Medicine, University of Florida, Gainesville, FL
Links:
Research and Publications
Dr. Hancock-Smith's goals include contributing to the health of children, youth, young adults, and their families through scientific research. See her most recent research project, publication, and co-authored editorial links below.
Principal Investigator: Theater Connect Program Departments of Psychiatry, Pediatrics and Arts in Medicine University of Florida, Gainesville, FL. Project Title: The therapeutic power of theater: Measuring the effectiveness of theater to enhance wellness and community in LGBQ, Gender Non-Conforming, and Gender Transitioning Teens and Families
Co-author: Guzick A, Reid AM, Balkhi AM, Olsen B, Flores C, Hancock-Smith A, McNamara JPH, & Geffken GR. Invited Chapter – Obsessive-Compulsive Disorder: Description and Prevalence. In J Abramowitz, EA Storch, & D McKay (Eds.), Handbook of Obsessive-Compulsive Disorder Across the Lifespan. New York: Wiley. 2015
Editorial Links:
http://www.gainesville.com/opinion/20180327/oliver-grundmann-conversion-therapy-can-seriously-harm-children
http://www.gainesville.com/opinion/20180327/letters-to-editor-for-march-27-2018